3S launches solutions dedicated to Chillispaces
3S introduces solutions for Chillispaces
We are about to implement new TelcoNet and TeleCloud solutions for Chillispaces, a flexible office space operator. The cooperation includes, among others, access to a fast and redundant network for tenants, as well as cyclical security tests against hacker attacks and VoIP services. 3S will provide, among others, comprehensive technical support in the company's new, planned locations in Łódź and Rzeszów, among others.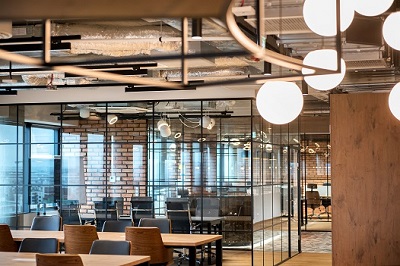 Thanks to the solutions from 3S, the office space tenant will be able to reserve  for himself a specific bandwidth, fully separated and safe from the infrastructure of other clients. The cooperation of both entities also allows the tenants to avoid signing long-term contracts with a network service provider – they are guaranteed under the lease agreement, in much more flexible terms than in "classic" offices.
In the case of Chillispaces a safe, fast and secure network is critical for business operations and corporate image. Breakdowns and slowdowns still constitute common problems on the office market. Therefore, we have prepared a solution that not only gives certainty but also has a chance to serve as a competitive advantage of Chillispaces on the office space lease market. That is why in Chillispaces.com locations we are responsible, among others, for guaranteeing redundancy in the area of physical routes to the building, fiber optic connection and IP address classes. We also guarantee that the data transmission speed is maintained at 1000 Mbps. The 3S infrastructure is prepared and scalable up to 10G. Twice a year, we also conduct network sensitivity tests so as to minimize potential hacker attacks.
Internet access solutions will be complemented by VOIP telephony services, which will enable Chillispaces to provide modern and professional service to its tenants.